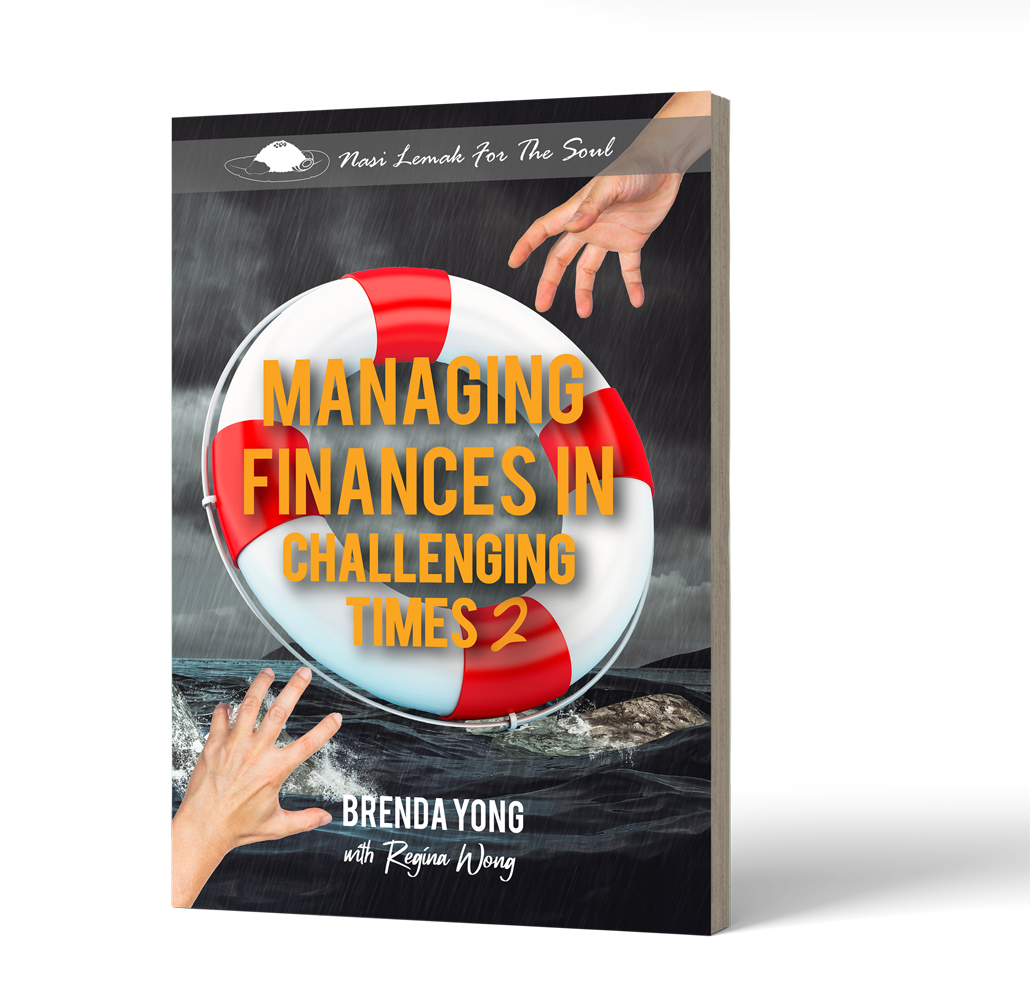 Finding it hard to keep afloat during these challenging times? In this book, both Brenda Yong and Regina Wong lay out a basic toolset, helping you relook, reconfigure and refresh what you presently have in hand, helping you to be ready to jump at your current financial situation and come out of it steadier for what lies ahead.
Click on either of the links below to purchase the e-book version:
For bulk order of prints, please contact brand.brendayong@gmail.com for more information.