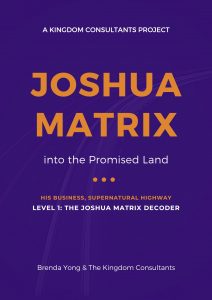 The Joshua Matrix Decoder is a framework that decodes the transformative journey of an individual and business with God on His supernatural highway. The conception of this decoder originated from the book of Joshua. We hope that the Joshua Matrix Decoder will be helpful for those who are embarking on their journey in business to fulfil their God-given destiny to which they have been called.
Click on either of the links below to purchase the e-book version:
For bulk order of prints, please contact kc.advance125@gmail.com for more information.